Freedom 365 Virtual Recovery System™ Fact Sheet
Freedom 365 Founder
After two decades of active addiction, Brian McAlister took the necessary action required to get sober on August 2, 1990.  Harnessing his intense single-minded focus that most addicts share, propelled Brian from a menial job to a leadership role overseeing 1,800 employees, becoming the driving force responsible for a half billion dollars in annual sales. Brian's sister and cousin overdosed on separate dates in 2005, a devastating loss that changed the trajectory of Brian's life forever. As a recovery activist, Brian made a commitment to helping others recover from addiction and reach their full potential.
Brian McAlister went on to become the founder, president, and CEO of Full Recovery Wellness Center, a state-licensed ambulatory care facility specializing in addiction treatment that opened in 2011 in Fairfield, New Jersey. He is also the author of Full Recovery, The Recovering Person's Guide to Unleashing Your Inner Power (currently available — and previously #1 — on Amazon).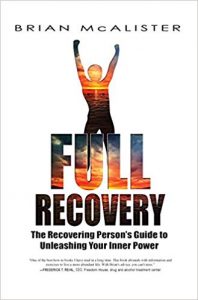 Through his work at his addiction treatment center, Brian recognized that there were several barriers preventing substance users from receiving the type of help they so desperately needed.   He identified the high cost, lack of health insurance, the inability to take time from work and personal obligations, and the general stigma of breaking one's anonymity as the most crucial challenges that needed to be overcome.   In order to break down those barriers, Brian poured everything he knew about addiction recovery into creating Freedom 365 Virtual Recovery System™, which launched in September 2018.
What is it?
Freedom 365 is the first interactive 365-day Virtual Recovery System™, incorporating 21st century technology with proven recovery methods.  Freedom 365 meets people where they are at, 24/7, on any digital device. The multifaceted program of addiction recovery aims to redirect self-destructive behaviors and refocus that energy on life-improving actions that lead to long-term recovery.
 Who it helps
Freedom 365 is designed to help Individuals seeking long-term recovery accomplish that goal. It can be used anonymously by an individual or in conjunction with an in-patient or out-patient treatment program for a lifetime of daily support, anytime, anywhere.  Because of these benefits, employers are incorporating Freedom 365 into employee benefits packages, universities are offering it to students, and doctors are providing this resource to patients.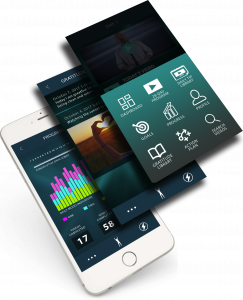 What Freedom 365 Virtual Recovery System™ includes
In addition to hundreds of proven recovery activities, over 500 interactive videos and the most compressive 28-day program for addiction recovery ever offered on a digital platform,  Freedom 365 offers individuals seeking long-term recovery a personal recovery tool chest to help develop physical, emotional, and spiritual change.  Daily habit-changing, life-affirming, and skill-building resources, plus tips and action plans, help individuals create a full recovery in relationships, career, family, social situations, and more. Overcoming daily triggers and challenges, such as anxiety and stress, a lack of focus, and issues establishing healthy relationships are topics that receive major emphasis in the program. Specifically, the system includes:
365-day subscription to recovery tools and content 00+ guided meditations covering:
The most comprehensive 28-day addiction recovery program ever offered on a digital platform
500+ daily videos to inspire, motivate and overcome challenges
Hundreds of self-reflective exercises aimed at uncovering the root causes of addiction
Introduction to de-stressing and meditation
Integrated meeting manager and locator
Personal Action Plan development
Personalized "Support System" Builder
Customizable "Gratitude Library"
Interactive Goal Accomplishment System
"Empowerment" Anti-Relapse Tool
Daily "Mood Monitor" and "Progress Tracker"
 How it works
Subscribe to Freedom 365 via vrsfreedom365.com
Download it from Google Play or App Store (coming soon)
Customize your profile, set goals, and create an action plan
Start taking steps to redirect the single-minded focus that led to substance misuse to build a new life, one day at a time
Engage with the content daily to stay on track and tackle life on life's terms
 Subscription
Contacts
Brian McAlister
President and CEO
Full Recovery/Freedom 365
Rory McAlister
CMO Full Recovery/Freedom 365