COVID 19 Closings Elevate Liquor Stores to Essential Businesses!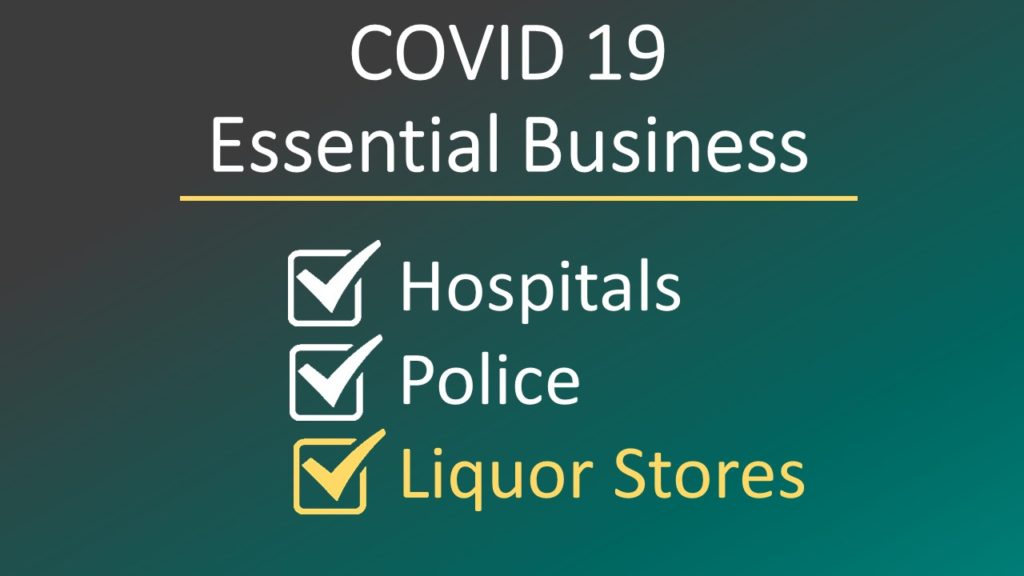 In an effort to slow the spread of Coronavirus Governor Phil Murphy of New Jersey has passed Executive order 107 mandating the closure of all non-essential business. Under the mandate only 14 business classes are deemed essential for society to function during this unprecedented emergency and LIQUOR STORES made the list. It's not surprising but it is concerning.
A recent Harvard study concluded that 12.5% of the US adult population meets the clinical criteria for alcoholic. With the opioid epidemic grabbing headlines around the country its easy to forget that alcohol and tobacco still top the list of American vices. The current climate of fear, lack of structure, at home boredom and economic uncertainty will most likely make the situation worse.
The current Coronavirus pandemic will eventually pass. When it's over life will be different for millions of Americans and not for the better.  Rather than waste valuable time worrying about things you cannot possibly control or seeking temporary distraction through substance use why not take the down time to improve your life. Start planning for the future by making the most of today.
Freedom 365 is an part of the solution. That's why we are giving away Freedom 365 for a limited time and cutting the cost of the program by 66% for anyone wishing to continue with a full year program.
Substance abuse is a symptom not the cause of substance use disorder. Rather than lowering your consciousness through self-medicating or wasting endless hours in fear and anxiety why not take advantage of the stay at home time. To enjoy a rich and rewarding life includes quality relationships, financial security, spiritual abundance and a fulfilling career. Freedom 365 provides the vehicle to design a life of your choosing.
This can be an especially trying time for those in recovery, which is why we are offering the Freedom 365 – Virtual Recovery System at NO COST for a limited time during the COVID 19 quarantine.
Use this opportunity to focus on your recovery…  Take advantage of our free trail of the Freedom 365 – Virtual Recovery System.

Brian McAlister
CEO, Freedom 365