Freedom 365 Announces Strategic Partnership with WELL Learning Library
New partnership expands virtual access to substance use recovery and support
The founders of Freedom 365 today announced that they have entered into a strategic partnership with WELL Learning Library.   As part of the new partnership, Freedom 365's virtual substance use recovery system will now be offered as part of  WELL Learning Library's comprehensive suite of education and data analytics solutions, which are designed to transform the health and well-being of employees and building occupants in both the US and internationally.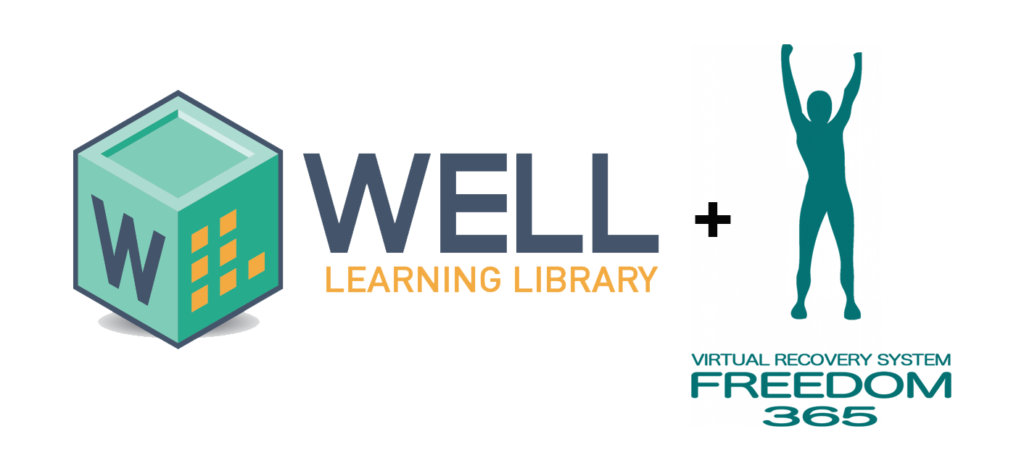 The WELL Learning Library is leading the way in the Corporate Wellness Education space for the built environment, providing engaging learning experiences for employees, managers, executives, building owners, and tenants.   WELL Learning Library provides tools and education enabling commercial real estate properties to obtain and maintain "WELL Certification."  "WELL Certification" ensures the advancement of health and well-being in buildings globally.
"In the post Covid-19 world, it has never been more important for everyone to understand and have an awareness of best practices in the areas of personal health and wellness, building design and operations, and public health," according Jeff Allen, CEO of the Well Learning Library.   "The WELL Learning Library provides on-demand educational content to organizations large and small; advancing human health and making our building environments healthier, better prepared, and more resilient," he added.
"It's become crucial to provide innovate mental health support to our workforce," said Brian McAlister, CEO of Freedom 365.   "The Well Learning Library provides the perfect platform to bring mental health and wellness solutions that meet people where they are," he continued.
Several recent reports have shown that COVID 19 has led to a surge in substance use.  Presumably because people are self-medicating to deal with the stress, anxiety and even boredom.  A report recently released by Nielsen showed that alcoholic beverage sales shot up 55% in the third week of March compared to the same time a year ago.
McAlister predicts a "behavioral health tsunami" will follow the repeal of "shelter in place" directives.
"Workers with substance use disorder are up to 35% less productive and use significantly more healthcare benefits.  Partnering with the Well Learning Library will get substance use help to our workforce and ultimately support forward thinking companies, allowing them to take care of the workforce, increase productivity and lower healthcare costs," said McAlister.
Freedom 365 will provide exclusive substance use and recovery content to the WELL Learning Library, in addition to offering WELL Learning Library members discounted access to the entire Freedom 365 Virtual Recovery System.
About WELL Learning Library
The WELL Learning Library (WLL) was founded in 2017 to bring together engaging learning experiences and the power of data analytics for human health and wellness. People spend 90% of their time indoors and health professionals say "sitting has become the new smoking," making health and wellness education more and more important for human health and corporate productivity. The WLL's mission is to make the built environment healthier, more resilient, and better prepared. The platform's engaging content and applications educate people around a variety of health and wellness topics and gathers the data analytics for building owners and organizational decision makers to make informed decisions about their building design and operations. The result is happy, productive, and resilient teams driven by increased employee engagement, satisfaction, and wellness.
About Freedom 365 Virtual Recovery System
Developed by Addiction Recovery Author and State Licensed Addiction Treatment Center CEO, Brian McAlister, the Freedom 365 – Virtual Recovery System takes the content and activities of a rehabilitation program and puts it into interactive digital experience that can be accessed privately – anytime, anywhere – from a phone, tablet or PC.   For more information on Freedom 365, visit vrsfreedom365.com.
Media Contact
t: 917-353-4414